Low Carb Diets
Normally, most people do not like keeping a diet. They usually relate it to restraining themselves from food rather than having a particular lifestyle. However, for those who need to
lose weight
, to take care of their health or simply to maintain their shapely figure, there is a healthy alternative – this is the low carbohydrate diet.
Diets which advocate less carb intake forms the basis of many well-known systems, such as the
Atkins diet
,
the Zone
, Protein Power, The Carbohydrate Addict's Lifestyle Plan, Sugar Busters, and many others. Moreover, "low carb" is an individual weight loss plan that is characterized by the limited
consumption of foods
rich in
carbohydrates
(mainly sugar and starch foods).
These are the only diets that successfully cure modern diseases such as
obesity
, type 2
diabetes
, heart disease, high LDL cholesterol, high blood pressure, hypoglycemia, anxiety and panic disorder, and others. The traditional low-calorie and low-fat diets, recommended by doctors and nutritionists, do not give satisfactory results and can even worsen the individual's health, as is the case with diabetes. In fact, a way of life with fewer carbohydrates is the only chance to cure the cause of all these symptoms and conditions – hyperinsulinemia, also known as the popular "Syndrome X". Moreover, the high-carbohydrate intake is the main cause for obesity among children. Nowadays, medical practitioners and pediatricians have to face a pandemic of diabetes and hypertension among children and teenagers.
The main idea behind fewer carbohydrates is to consume fats and
proteins
rather than carbohydrates. . Basically, the most popular is a
high-fat diet
with reasonable consumption of protein. Regardless of our traditional consumption while on a low-fat, high-carbohydrate meals, with low-carbohydrate intake, 60 to 70 percent of the daily calorie comes from fat. Carbohydrates should account for 5 to 10 percent of our daily calorie intake.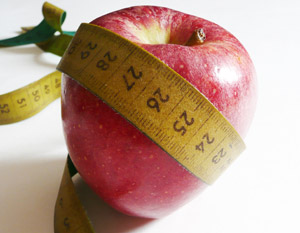 Other nutritionists suggest consumption of up to 40% energy from carbohydrates. This is so because they consider a common mistake the equation of less carbs with drastically restricted carb intake of some popular weight loss plans, such as the Induction phase of the Atkins Diet. Such introductory phases are usually meant to be short and the carbohydrate intake should be increased after that, since it helps to mitigate the negative side effects of the condition called ketosis. It is characterized by acetone excreted in the urine, smelling breath and other side effects such as nausea, tiredness, headaches and temporary fatigue, and loss of appetite. Most of these symptoms will disappear in a week or so. A slow beginning of the weight loss, with gradual reduction of the amount of the consumed carbs, also minimizes the ketosis side effects.
Being on a low sugar diet enables you to eat until you are full. They are sometimes referred to as luxury since the
main foods
consumed are different kinds of meat, fish, poultry, eggs, and cheese, plus some low-sugar fruit and non-starchy vegetables. However, if you want to improve your health, you should consume fresh and natural no sugary foods.
---
© Art Branch Inc. 2014 All rights reserved. | Terms of Use | About Us | Videos